This isn't the flashiest minor release ever, but it's hot off the press and ready for use. As mentioned in the last (few) release posts, we're making a concerted effort to be more consistent with releases, so hopefully the trend of bite-sized, scheduled releases will continue.
Translations
We only just released localization with version 4.7, but we've already had two pull-requests for new translations! The German translation is included with this release, and you'll find the French translation in the next patch release. If you're fluent in another language, you can help Video.js be even more internationally accessible by submitting a pull request translating just 24 words / phrases. </shameless_plug>
Video.js in the wild
Heavybit Industries has a speaker series they host at their office, and they've been kind enough to start posting these sessions online in their library. The experience they've built using Video.js is impressive, including syncing the video progress with a transcript below the player.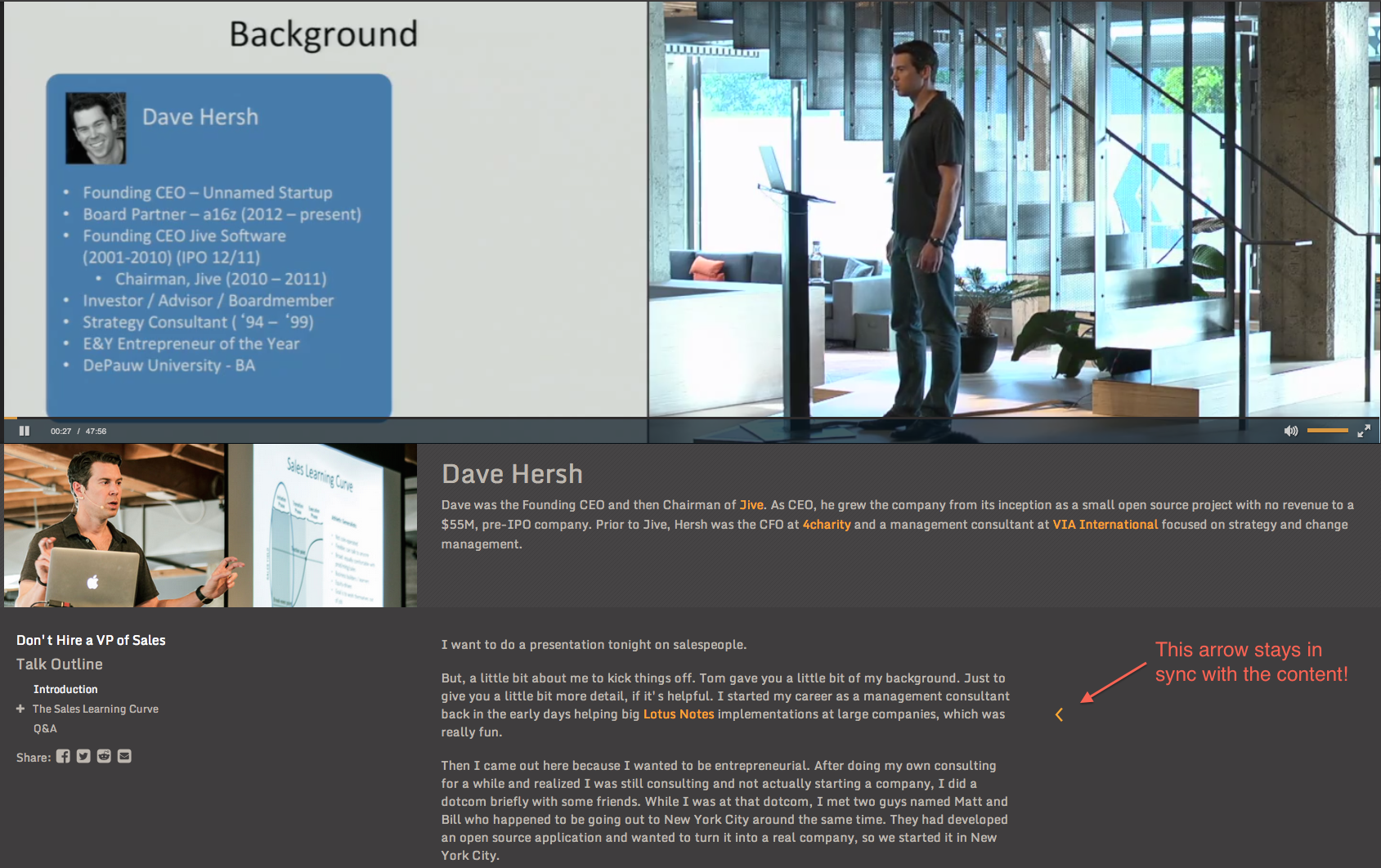 New plugins
Full list of changes